Innovative social networking platform, We Do Whatever, charts a new course in the world of social media by allowing users to express themselves freely without fear or favor
We Do Whatever is staying true to their goal of empowering people to build communities and bring the world closer together through love, unity, and respect, at a whole new level of freedom by allowing users of the platform to say whatever comes to mind in any way they desire. Founded in 2018 by Timothy A Negrete, the relatively new social networking platform is poised to change the way people use social media by delivering its true essence to internet users.
---
The concept of social networking has been around for centuries, as people interact using the different mediums available to them. However, technology has aided social networking, with the emergence of online platforms making it more fun and convenient to communicate regardless of the location.
However, social media platforms seem to have led to more disconnect among people, particularly with an increasing number of users finding it difficult to express their views as desired. Consequently, the team at We Do Whatever looks to change this narrative by creating a platform that fosters love, respect, and unity following the teachings of Jesus Christ, which will hold our team to a higher level of accountability within the platform.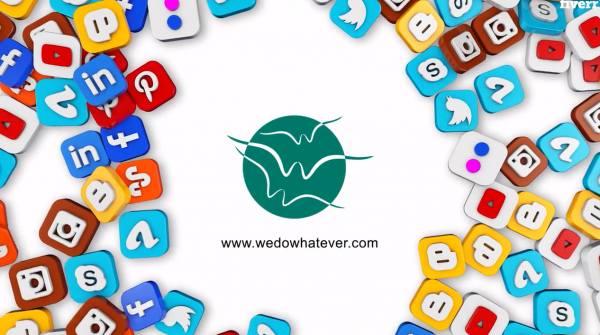 We Do Whatever has a user-friendly interface and a wide range of features to aid communication and interaction between users. With the Freedom of Speech to all "whatever" users being at the core, the platform has the "we" News Feed, "we" Calendars for event booking, "we" Photos, and "we" Videos. The platform also allows for speaking engagements, business development, training, community building, and provides built-in pay stores for all users.
We Do Whatever is particularly designed for social media users who are tired of being exploited, disrespected, and demand "Freedom of Speech." The conservative platform aims to help users find old friends, expand their network, share information and media, and bring the world closer, staying true to the saying – "My Voice, Your Voice, Our Voice '1 VOICE'."
For more information about We Do Whatever and how to be a part of the social media revolution, please visit – http://wedowhatever.com/.
About wedowhatever
We Do Whatever is a new social networking platform founded by Timothy A Negrete in 2018. The platform is designed and developed to cater to the social needs and interests of people worldwide. We Do Whatever helps users to communicate with their loved ones and share their lives with each other without restrictions on the types of information or interests shared.
Media Contact
Company Name: WEDOWHATEVER INC.
Contact Person: Timothy A Negrete, Founder/CEO
Email: Send Email
Country: United States
Website: https://wedowhatever.com/
Press Release Distributed by ABNewswire.com
To view the original version on ABNewswire visit: \"We Do Whatever\" Brings Back Freedom of Expression into Social Media